Frequently asked questions
How to delete user?
There is no way to delete a user in Spin CRM. You can deactivate his or her system login to prevent the user from logging on to the system. Once a user has been deactivated, you will not be charged for that account. The status of the user will be marked – Inactive.
1.Open System settings window;
2.Choose which user you want to deactivate and click Edit.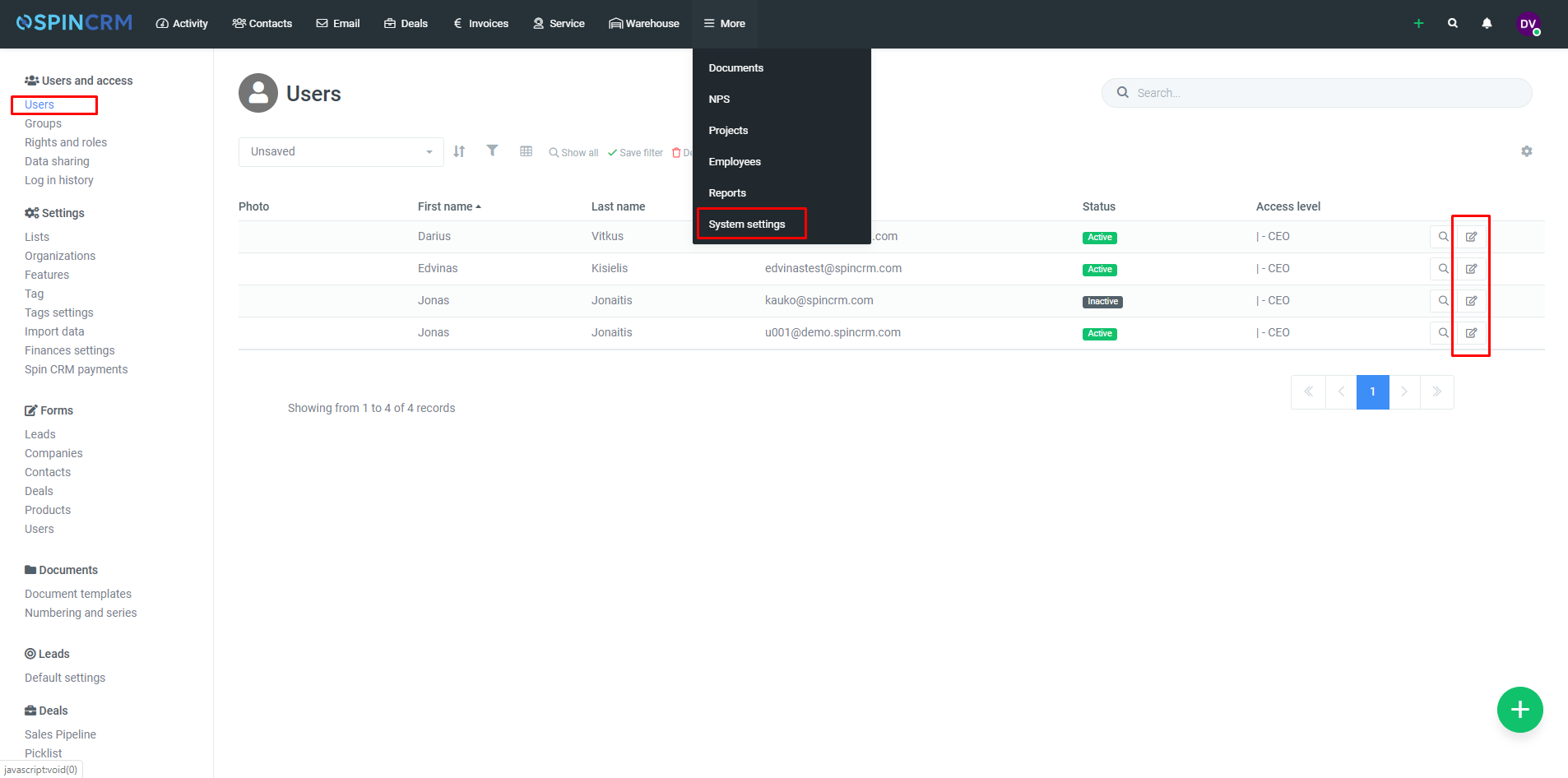 3.Next to field Status change current status to Inactive;
4.Click Save.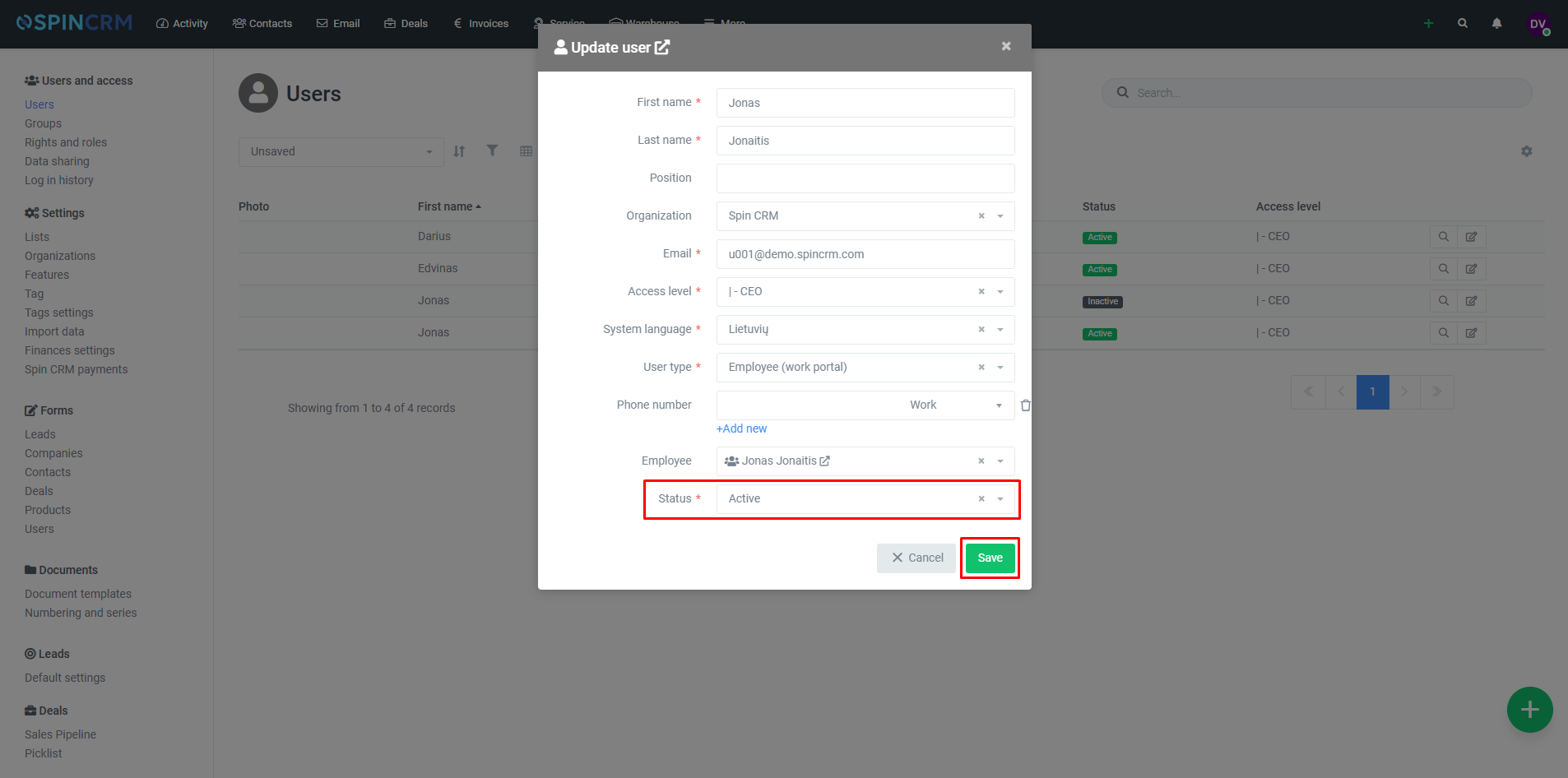 Important! Only Users with Administrator rights can control user access.
Changing responsible person
To assign all records for which the user was responsible – to another user, you need to do the following:
1.Open System settings window;
2.In user settings, press the settings button, at the top right, below the "Search …" box;
3.Click Change the person in charge;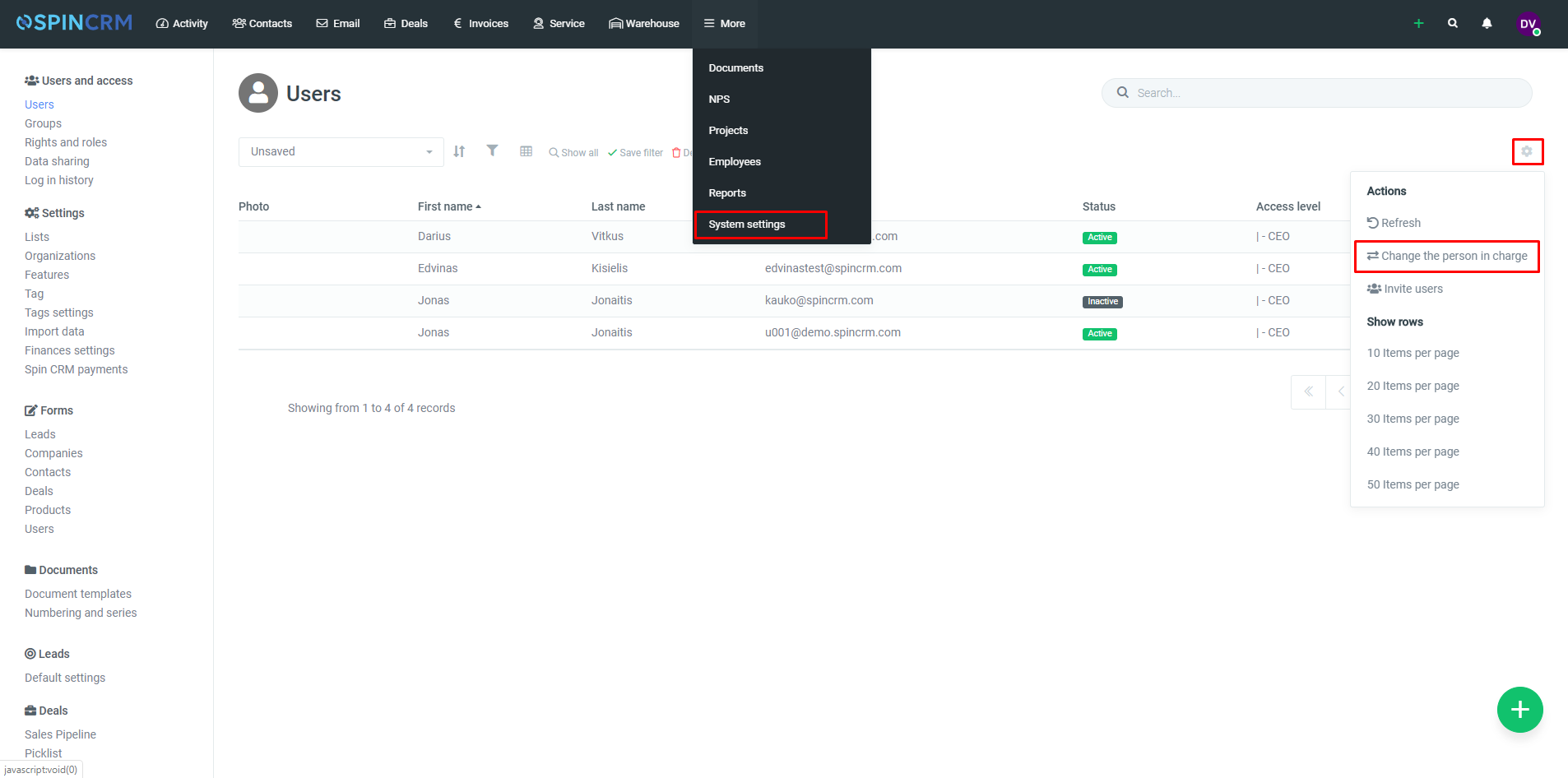 4.In the window that opens, on the left side select the user whose records you want to transfer, on the right side to which you want to transfer all records and click Choose new user.