Frequently asked questions
Custom fields
1.Open System settings window.
2.Look for Forms on the left menu.
3.Choose which form you want to edit (Companies, Deals, etc.)
4.In opened window you will find all fields you can edit. If you want to edit a specific fields, just press Edit next to it.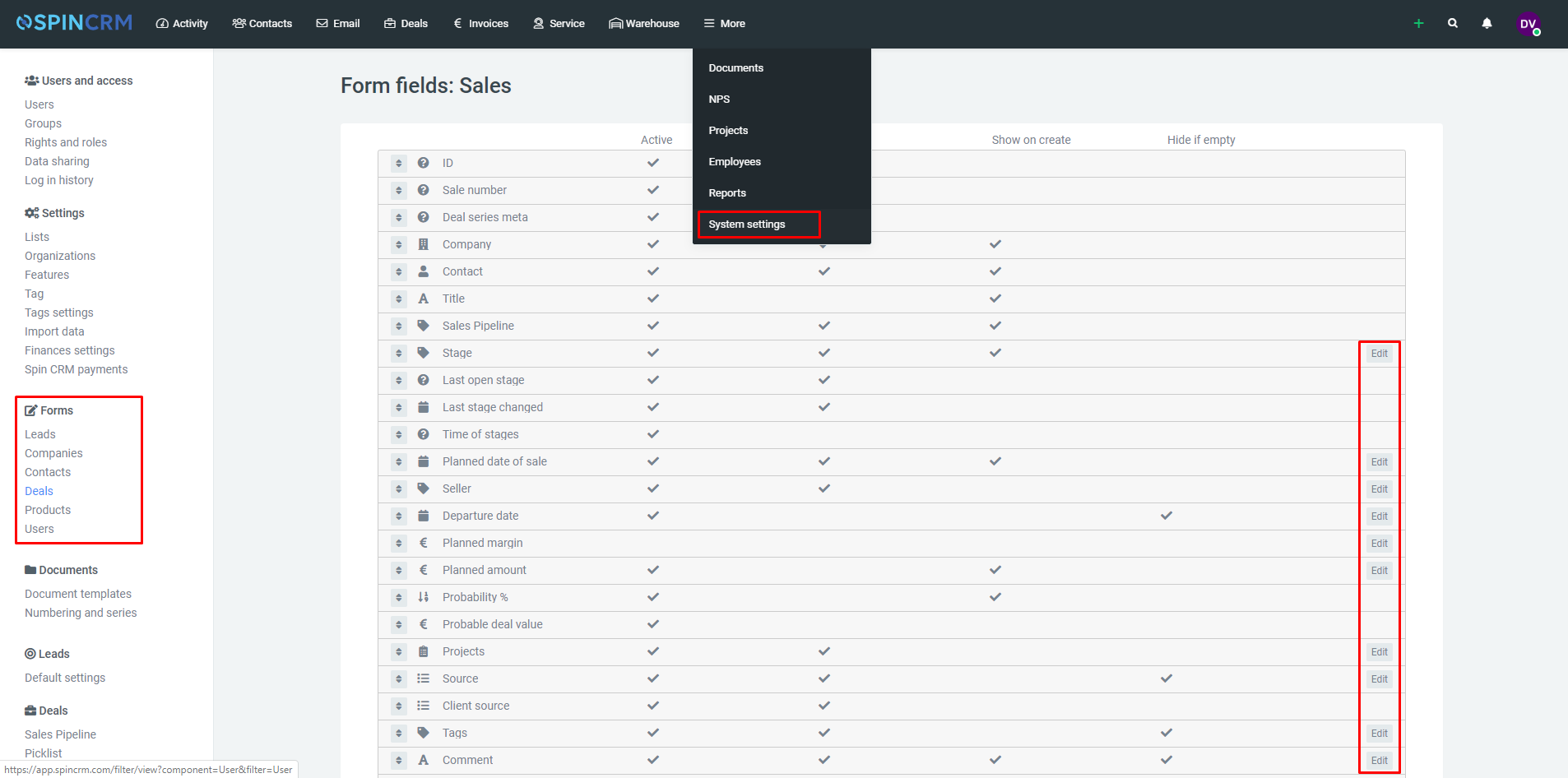 5.If you want to add new custom field, press Add new field just below the table.
6.Enter all needed data and click Save.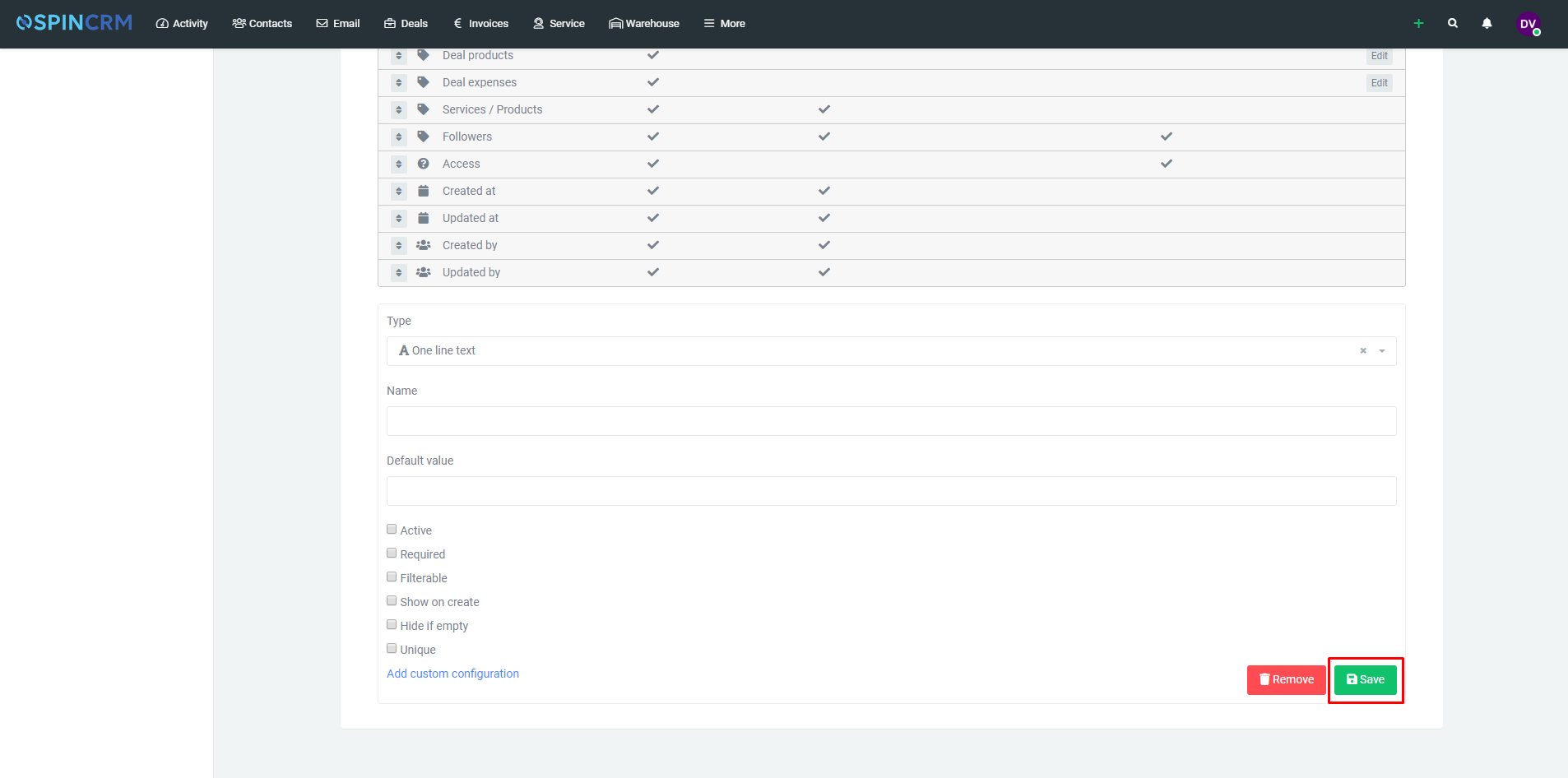 Important! If you do not see the Edit button next to an existing custom field – the box cannot be deleted because it is required by default.