Frequently asked questions
Error: Office 365: Admin Approval Needed
When you try to connect your Office 365 account to Spin CRM, you may receive an error message in Office 365: Admin Approval Needed (photo below).
You will receive this error message if your Office 365 administrator has Azure Active Directory (Microsoft Cloud Application Connector Admin Panel) enabled with advanced security settings that limit the ability to connect third-party applications (like Spin CRM).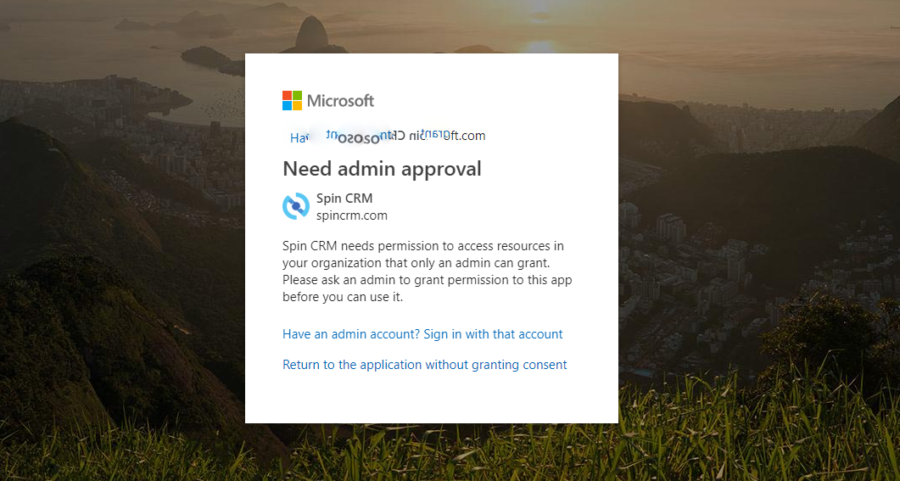 An Office 365 administrator will need to give permission to sign in to Spin CRM after logging into Azure Active Directory. This can be done by following these steps:
Clicking on the link above will take you to the next window (photo below). If you see a completely different window, make sure you are logged on with administrator data. Click Accept.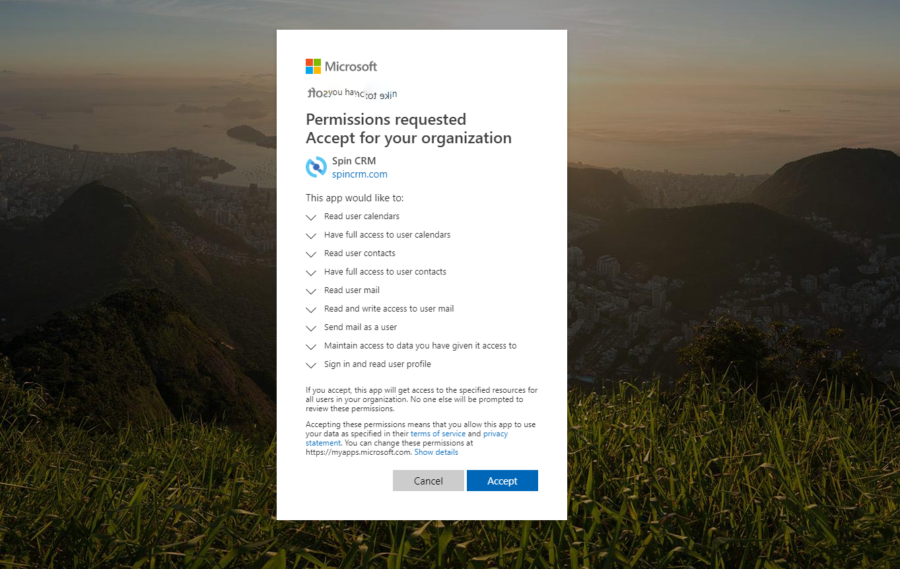 After you have completed all the steps, you will have to select Enterprise applications on the left side of the screen, with Azure Active Directory open as administrator. You will then need to select and confirm the Spin CRM to the right (photo below).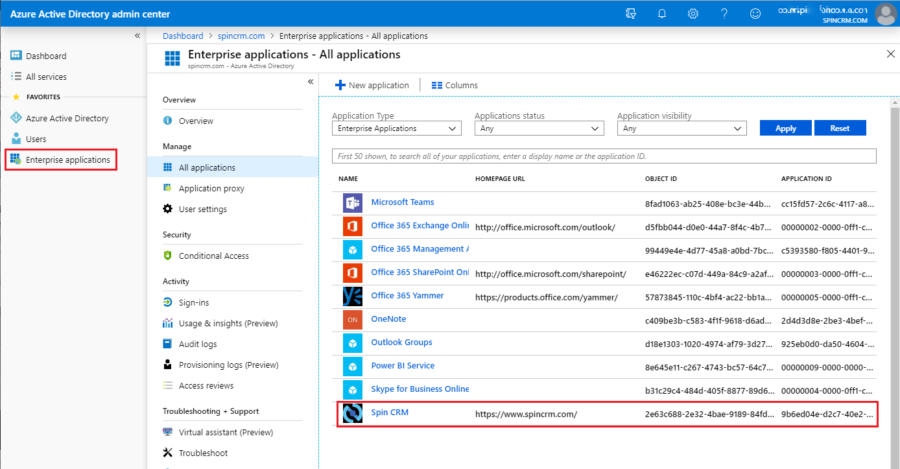 Once your administrator gives you access to Spin CRM, all you have to do is go back to Spin CRM and follow the standard steps for connecting an email.