Frequently asked questions
How to edit lead information?
You can edit lead information two ways:
In lead card
1.Choose and click wanted lead.
2.In lead card, near it's information click Edit all fields.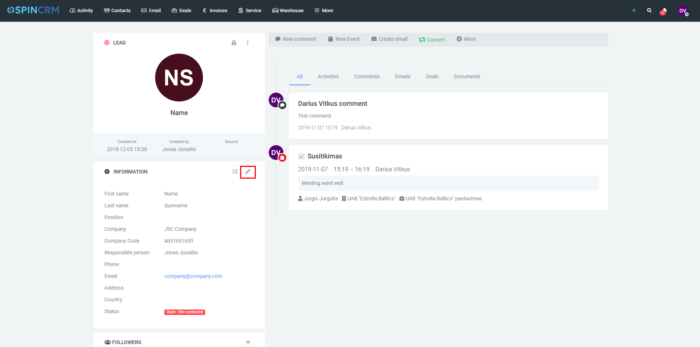 3.After editing click Save.
In lead list
1.When you choose wanted lead, on the right side click Edit.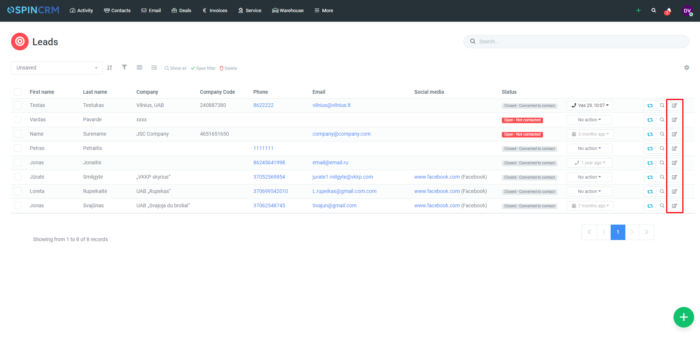 2.When you finish editing, click Save.