Frequently asked questions
How to delete a deal?
To remove Deal, you can do so in the Deals List or in the Deal Card itself.
Deleting deal in Deals list:
1.Open Deals window.
2.Choose Sales pipeline, where needed deal is.
3.Choose view as List.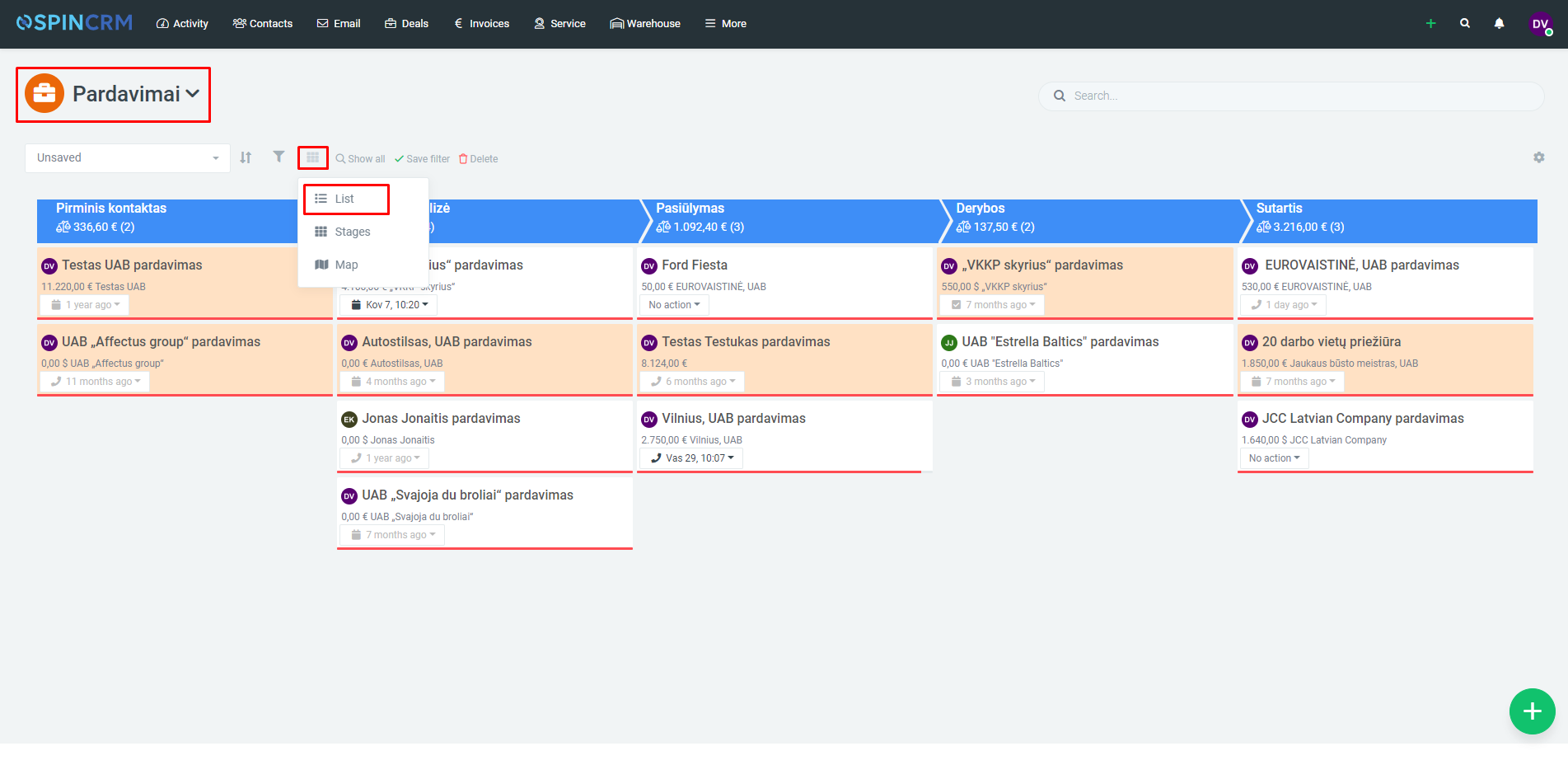 4.Check checkbox of one or multiple deals which you want to delete.
5.Click on trash can icon that appears on the bottom right corner.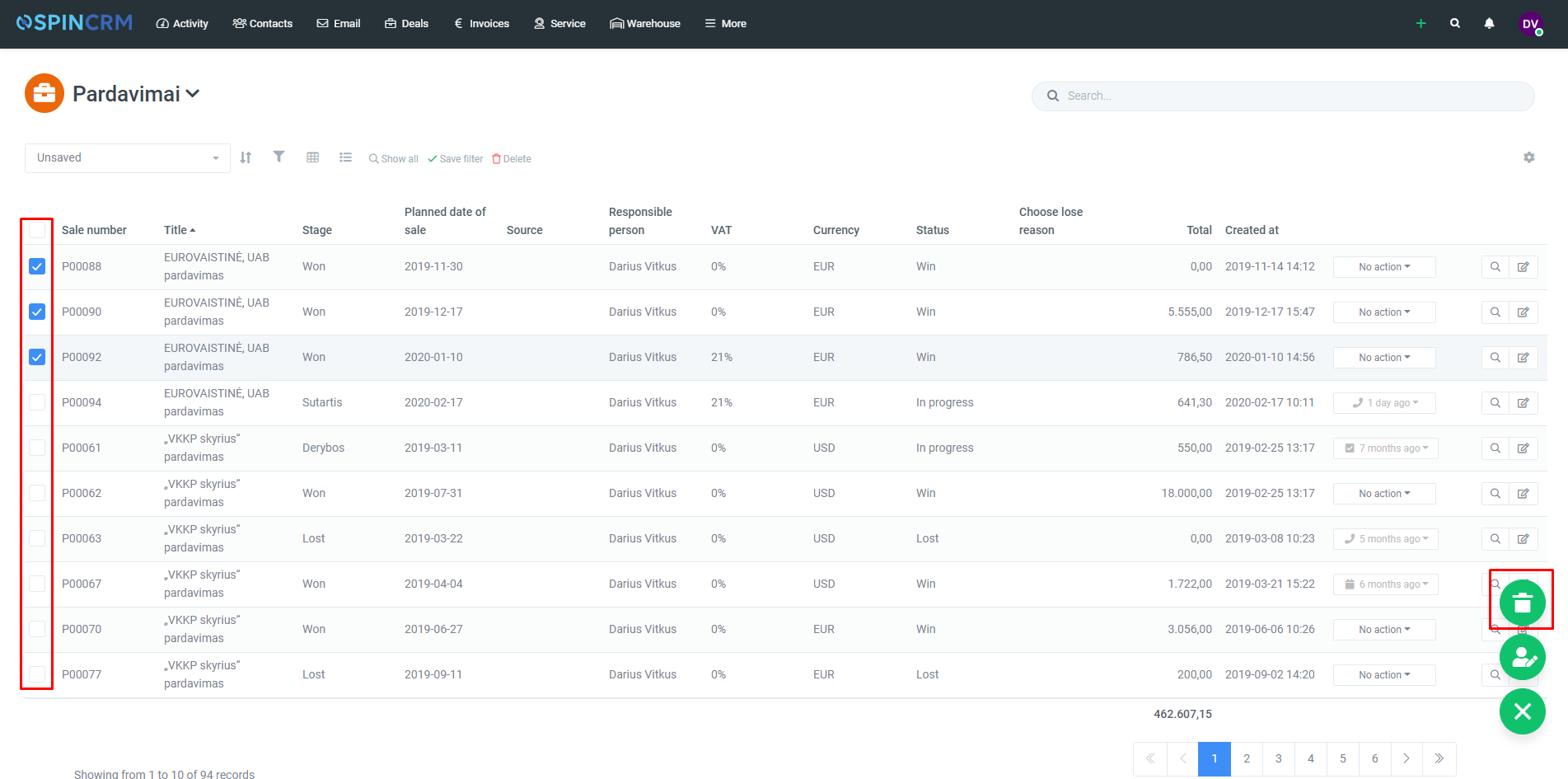 Deleting deal in it's card:
1.Open needed Deal.
2.Click on settings icon on top right corner.
3.Choose Delete.