Frequently asked questions
How to create a lead?
If you want to create a new lead, you have to follow these simple steps:N
1.Open Lead window.
2.Click "+" sign on the right bottom corner.
3.When new window opens, enter all needed data in fields.
4.Click Save.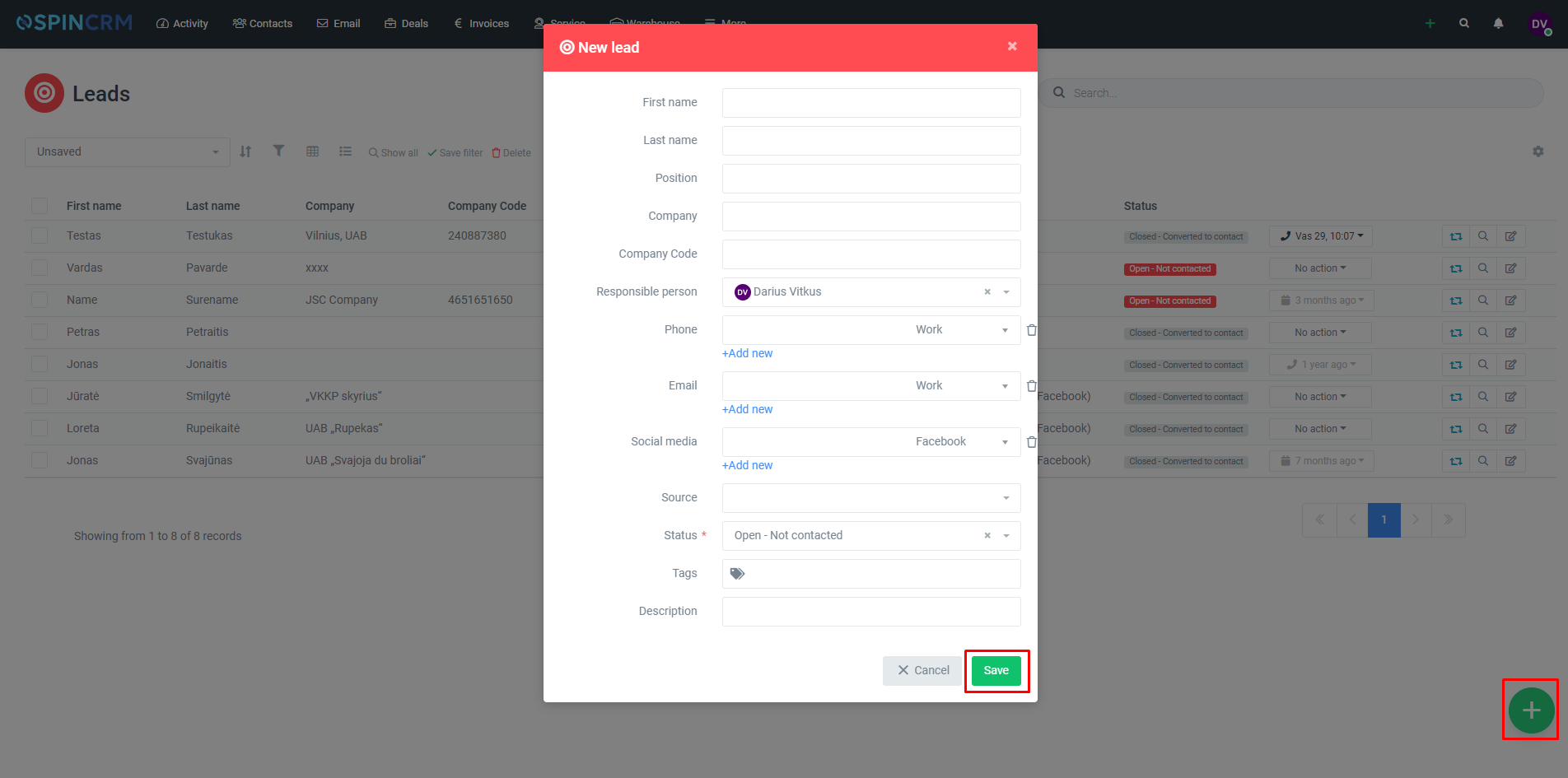 After last step, lead will be saved to Spin CRM. In Lead form, there is just one required field – First name or Company. We recommend to fill up as many fields in form as possible.
Good to know! If you have big amount of leads you want to have in Spin CRM, you can use import tool.